Even if I have already been there in June with Brit and Paul, I decided to bring my parents to the stunning Great Ocean Road and the Grampians Nationalpark. We did not do exactly the same things as I did before so the second visit was well worth it for me, too.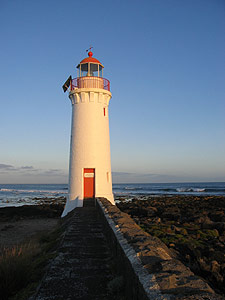 Port Fairy Lighthouse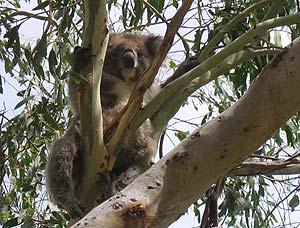 Koala in nature – did it pose for me? ;-)
We had a great day on the Victoria coast and in Port Fairy where we stayed for a night. We stayed in the Grampians for two nights afterwards. Would not be a problem to stay here for a week or more – lots of walking trecks to do. And - I finally found it: the perfect backpacker hostel! Go Grampians YHA – best hostel I've ever stayed in!
We will go "back to civilization" tomorrow – Adelaide will be our next stop. And on Sunday we will catch the Indian Pacific to Perth. Don't say it! "Ups, I did it again!" ... or so... ;-)
shue - 21. Dez, 06:50
- 0 Trackbacks